When beginning a house concert series, it's always good to start off strong. That was not a problem for my first show. I was blessed with singer and songwriter Amy Speace. Of course, it helps when you have a fantastic performer who also happen to be a personal friend.
Amy joined us and played two long sets to a packed house making my first concert offering a stunning success. The pictures to the right show that we all had a great time.
Amy and I first met at Jammin' Java in December of 2002. I had come across her music on the Web and she was the first Indie Artist I ventured out to hear live. Carolyn joined me and we loved her music from the beginning. From hearing Amy that night, I got the idea to hire her for my 40th birthday party. Obviously, the party too was a success, but that's another story.
Well, I saw Amy a couple other times during the summer of 2003 but decided the best way to hear her was to bring her into my own home to perform. This house concert was the result. It started the ball rolling and now I plan to host house concerts on a regular basis. Thus, Concerts on Bonnie Branch was born.
Thanks Amy! And thanks everyone who attended! We had a blast and I look forward to many, many more concerts to come.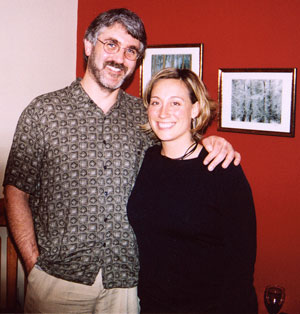 Ryan and Amy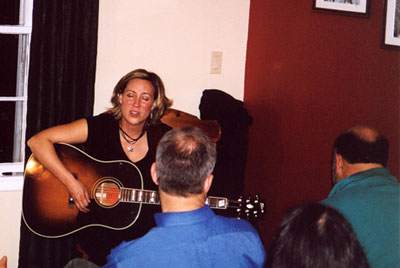 Amy performed two fantastic sets.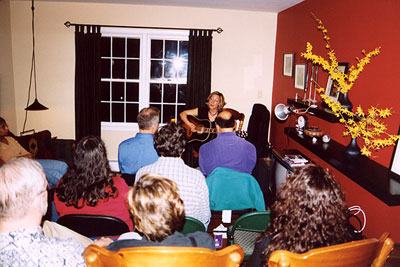 Amy performing to a full living room.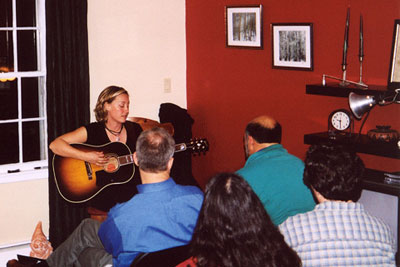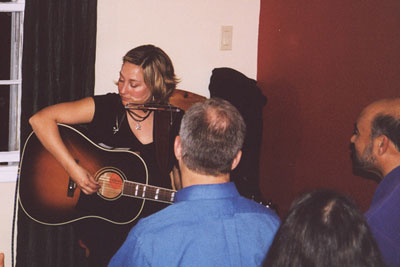 Amy's world debut on the harmonica.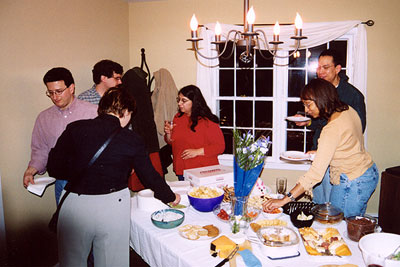 We had an excellent spread for everyone to enjoy.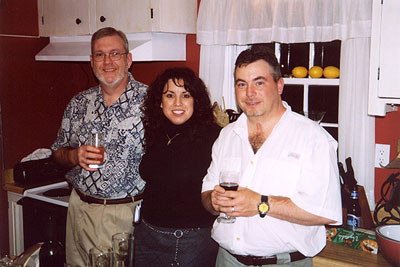 Harry, Angie and Rob.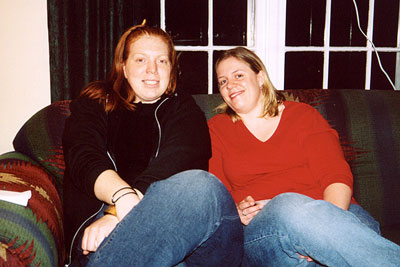 Jennifer and Liz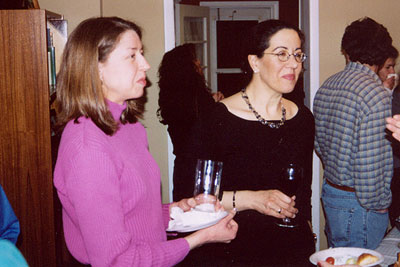 Jenny and Carolyn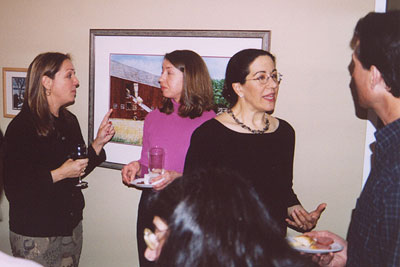 Mary, Jenny, Carolyn and Tim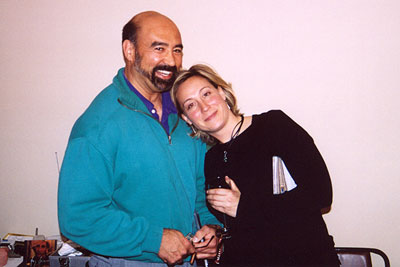 Don and Amy