Kathi performed a great opening set. She told us before the show that she had never performed without a mic before. She didn't need to worry, she sounded great. I'm looking forward to her solo CD release some time next year. Visit her website and get on her mailing list if you'd like to find out where she's playing next. You'll also be able to find out when she plans on releasing her upcoming CD.
As for Sam and Teddy, Wow! I knew it would be a good show, but they delivered beyond my wildest expectations. Being my first time hearing Teddy live, I am now an official fan. And you should be too. Get to his website right away and get on his mailing list so you can see him the next time he's in town. His talents cover the spectrum from songwriting, to singing to guitar and harmonica. And he did a fantastic job working with Sam during the evening.
I've seen Sam a couple times already and I was duly impressed already. Now after seeing her perform side-by-side with Teddy, I know there's talent there far beyond what a solo show can deliver. Makes me want to catch her with her band some day soon. Sam and Teddy worked together like two old friends ... which they are. They hadn't played together in quite a while they said, but we couldn't tell.
I want to thank everyone who came out to the show. We had the best house yet for a Concert on Bonnie Branch. We also had some great food for a Sunday evening potluck. Thanks again everyone!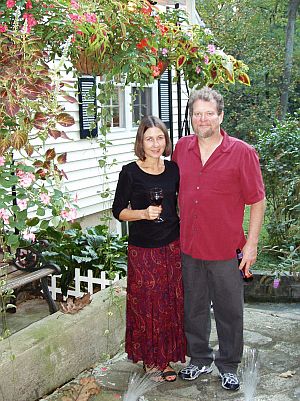 Helen and Charlie enjoy a beautiful evening before the concert.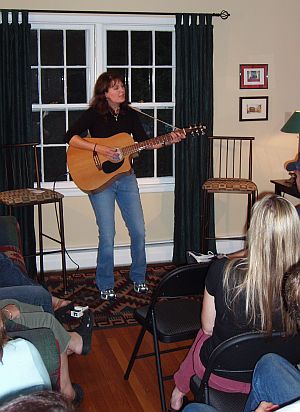 Kathi during her opening act.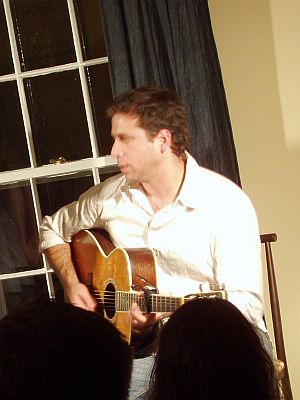 Teddy strumming away.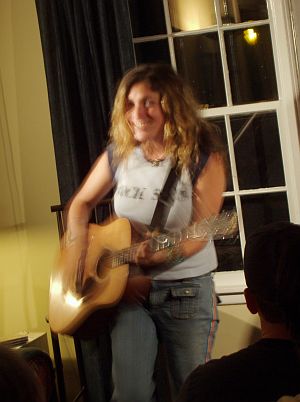 Sam never stopped dancing while she was playing.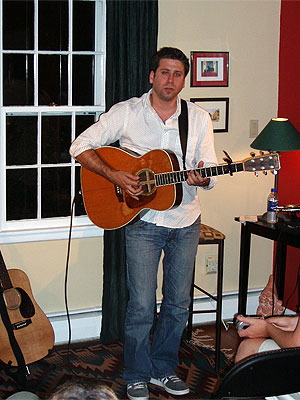 Teddy performing one of the evening's last songs.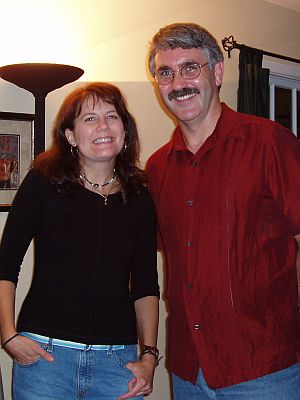 Kathi take a second for a photo with a very happy host.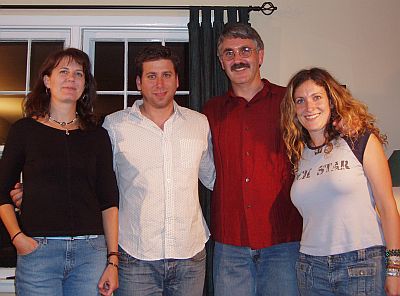 Kathi Kowski, Teddy Goldstein, Ryan and Sam Shaber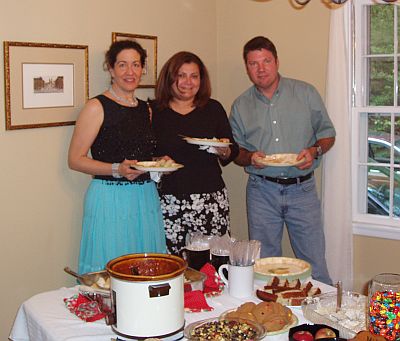 Carolyn, Monica (the birthday girl!) and her husband Greg.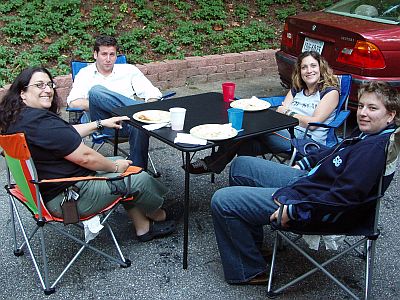 Lisa, Teddy, Sam and Katie enjoy something to eat before the show.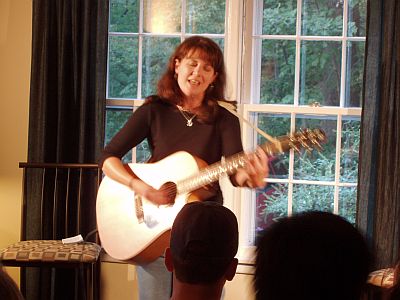 Kathi warming up the crowd. She did a great job.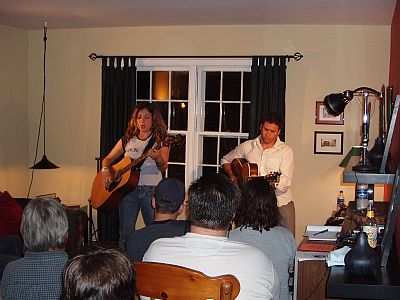 Sam and Teddy working together on a song during their first set.

Sam and Teddy show in this photo (using no flash) that they are in constand motion when they play.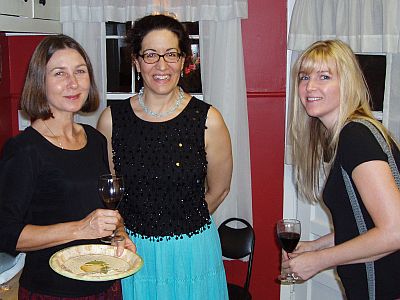 Helen, Carolyn and Tammy during the intermission.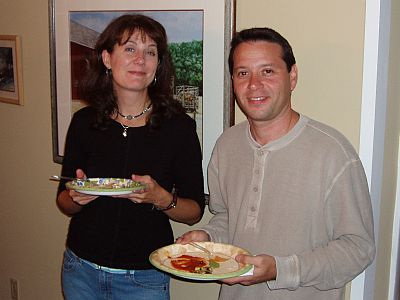 Kathi and Mike getting something to eat during the break.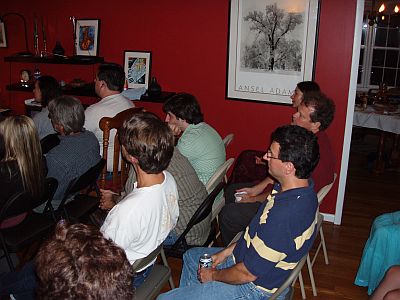 Everyone is completely drawn into Sam and Teddy's performance.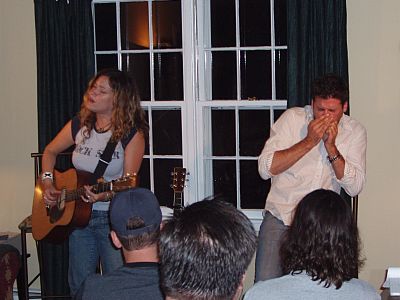 Teddy brings out his harmonica, or "harp" as musicians call it, to accompany Sam.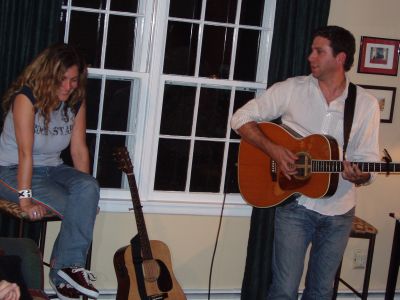 Looks like Teddy seranading Sam during one of his songs.