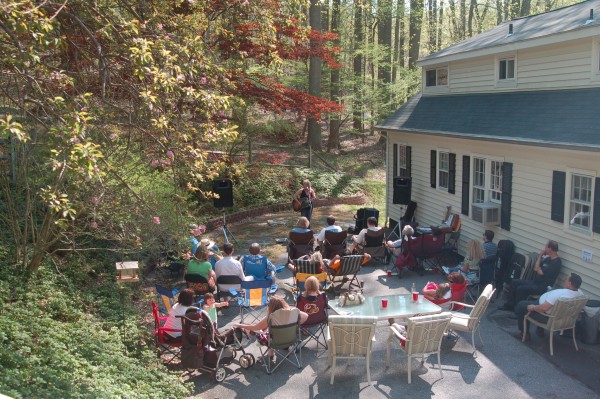 Amy Speace helps us celebrate 5 years of Concerts on Bonnie Branch
Five years ago, on April 3, 2004, Amy Speace was the first artist to appear at the as-yet-unnamed Concerts on Bonnie Branch. So it was an honor to have her back for our Fifth Anniversary show this year. And she didn't disappoint those gathered to hear her.
The show was held outside on a beautiful, sunny and unseason- ably warm day (almost 90 degrees!). We had a small but enthusiastic crowd welcoming Amy and eating a slice of anniversary cake.
A special Thank You to Ken and Joanne for helping us out by providing the sound system. Due to the warm weather we moved the show outdoors at the last minute and Ken donated his system and talents to help make the show a success. We also want to thank Greg for doing the recording of the show and helping with all the setup and cleanup. (Duuuuude!)
We hope that everyone who attended a show this year had a great time and that we will see you back on Bonnie Branch as we work towards our Tenth Anniversary! —Ryan & Carolyn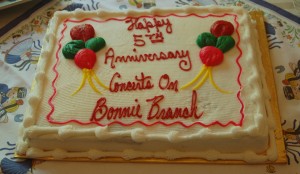 Every anniversary needs a cake!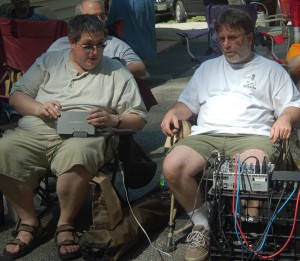 Greg doing the recording, Ken on sound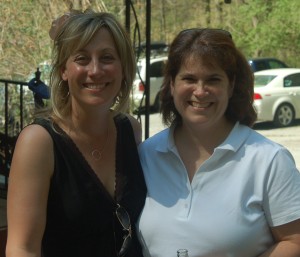 Amy and her longtime friend Jill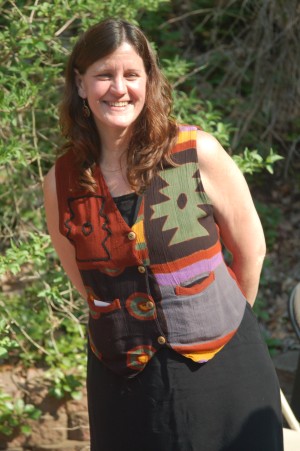 Bonnie Branch regular Myra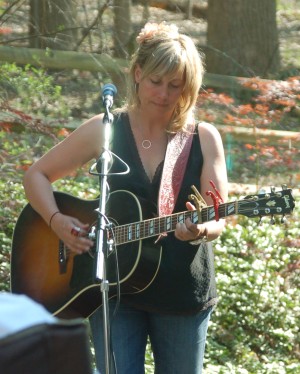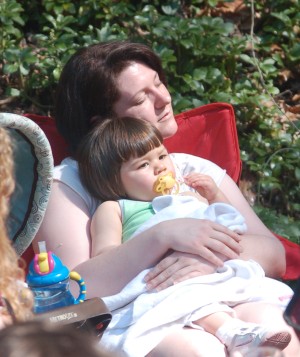 Angela and her daughter enjoy the music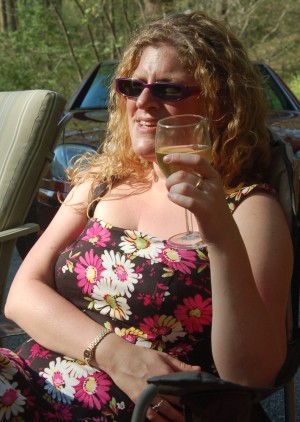 A newcomer to Bonnie Branch, Alison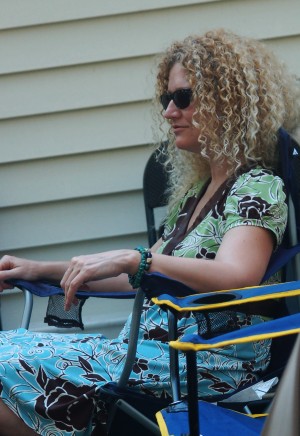 Karyn, a singer/songwriter herself, enjoys the show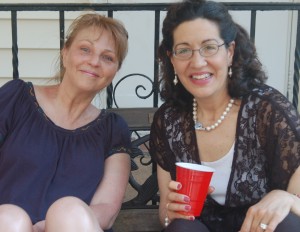 Peggy and Carolyn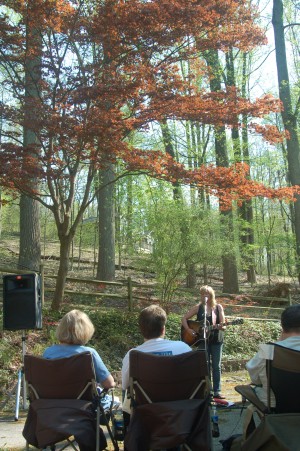 We'll see you again in Season Six!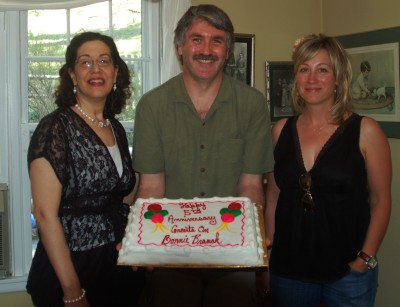 Carolyn, Ryan & Amy celebrating five years of shows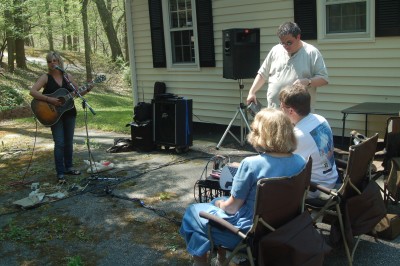 Joanne, Ken and Greg help Amy get ready for the show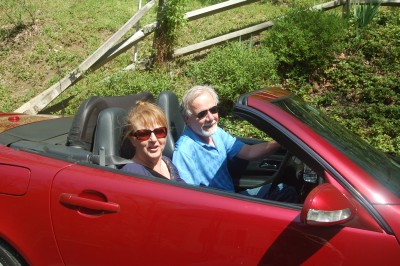 Peggy & Jerry arrive in style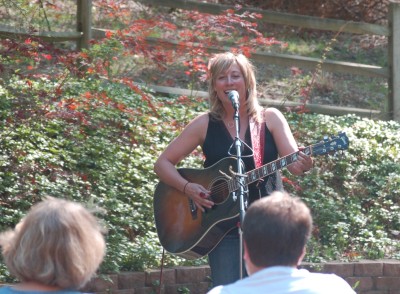 Wildflower Records recording artist, Amy Speace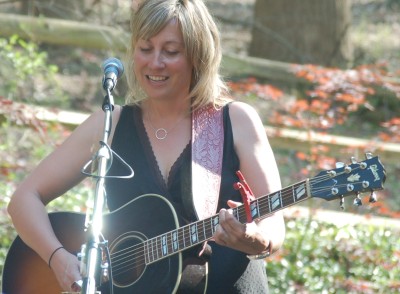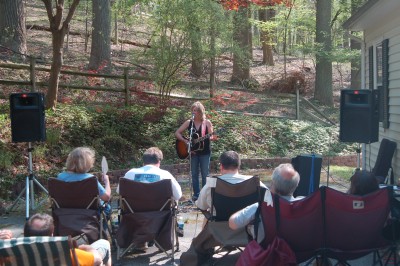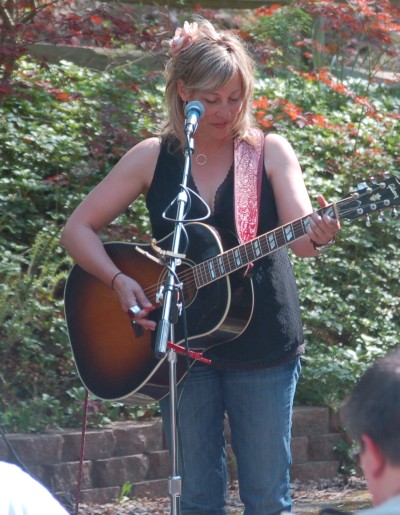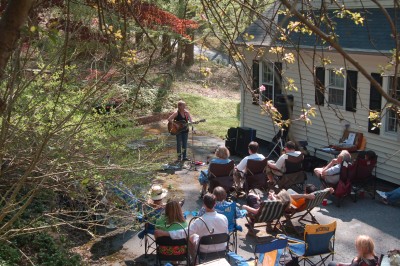 It was a beautiful, albeit warm spring day on Bonnie Branch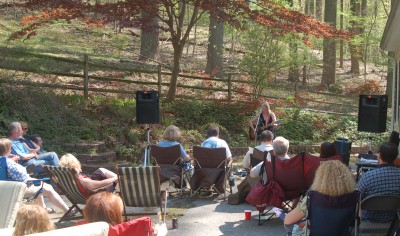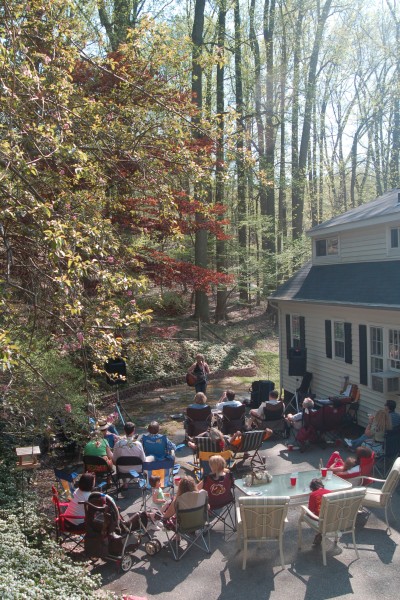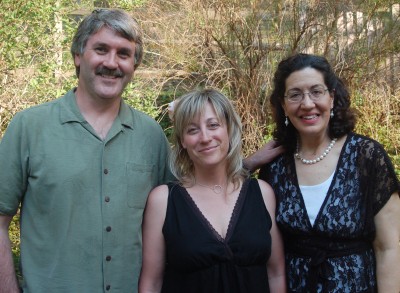 The hosts pose with Amy after the show.