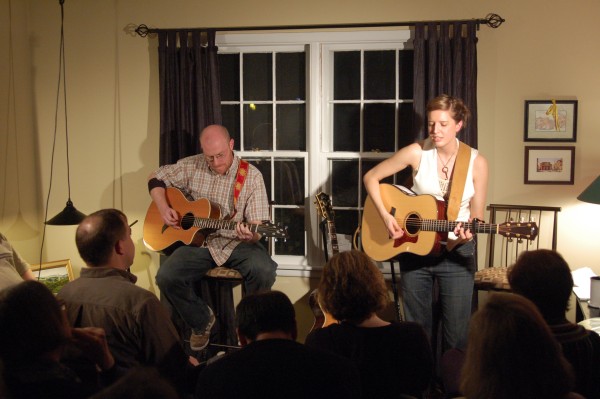 ellen cherry brings music and stories to Bonnie Branch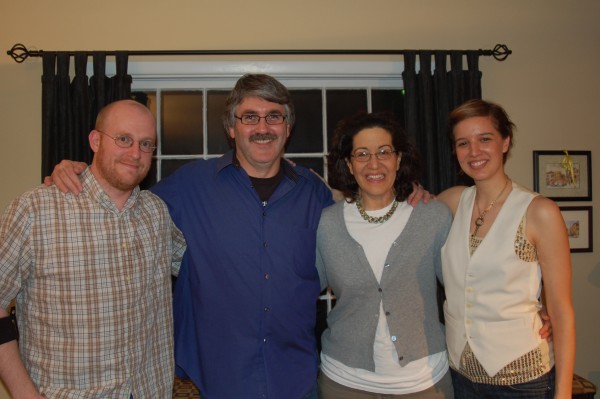 Mike, Ryan, Carolyn and Kristin
March on Bonnie Branch brought in Baltimore's own, ellen cherry. Now let's clear things up for those of you who aren't quite sure: ellen cherry (lower case) is the stage and band name of Kristen Putchinski (capitalized). Of course, she answers to either ellen or Kristin. The name "Ellen Cherry" comes from a Tom Robbins novel or two. She's taken it and made it her own successful stage persona. In fact, the local Baltimore Fox affiliate Fox45 hired her to write the music to an ad campaign, We Are Baltimore. Way cool!
This has nothing to do with her concert here, but it is still quite the honor to have a Baltimore celebrity perform on Bonnie Branch.
ellen cherry gave us a long varied evening of music and stories. And joining her for the show was her guitarist Mike Prout. It was definitely one of our funnier evenings as many of her stories were about the silly things in life that lead to the writing of a song. But with comedy must come tradegy and she also shared songs with us that were based on some of the darker sides of life. All in all, it was a balanced evening and everyone had a great time.
ellencherry.com or Myspace.com/ellencherry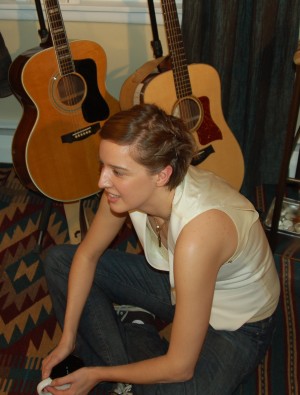 Kristin relaxes a bit before the show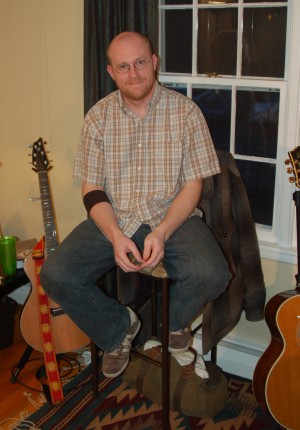 Mike's ready to do his part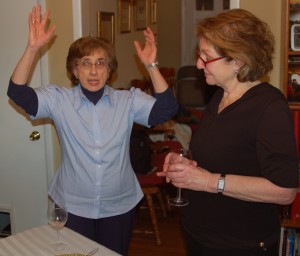 Flora tries to get everyone to do the wave!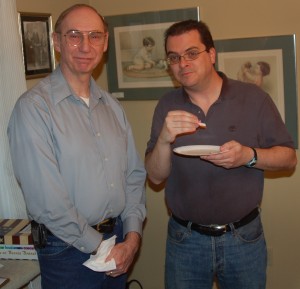 Pat and Lee mug for the camera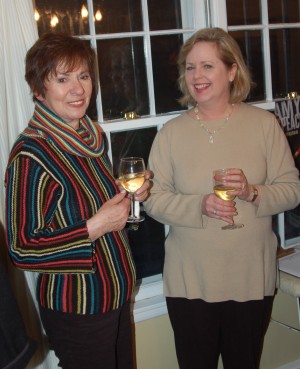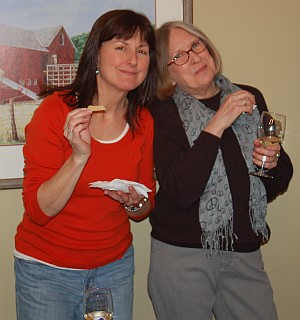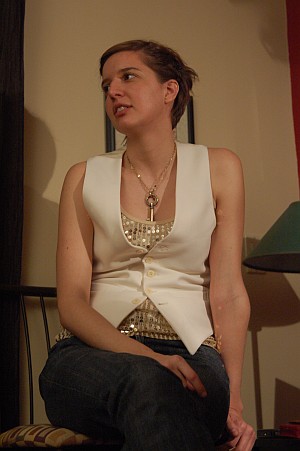 Kristin relaxing after the show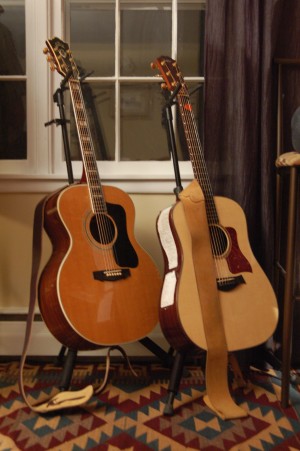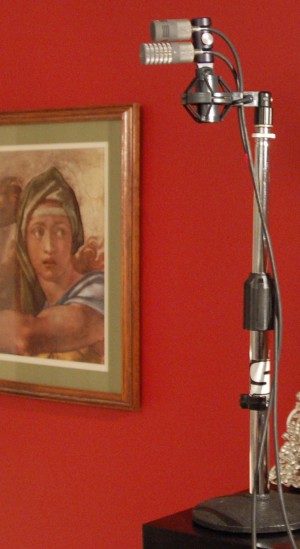 Someone's wondering what the heck that is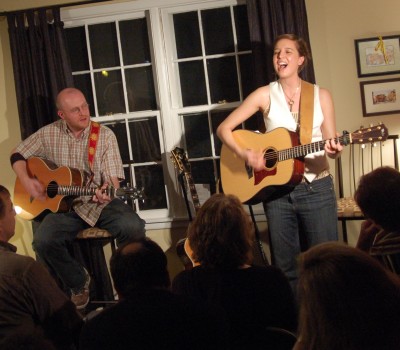 ellen cherry is about music...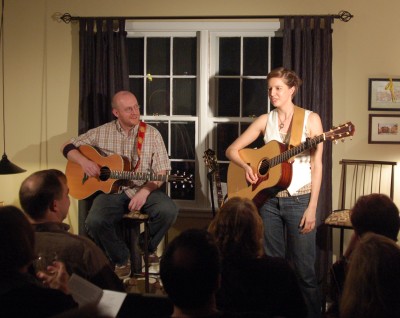 ...and about stories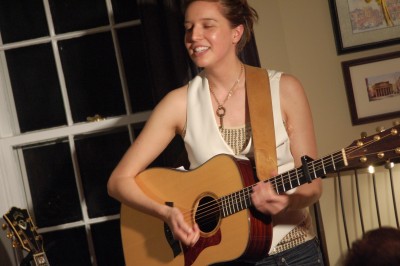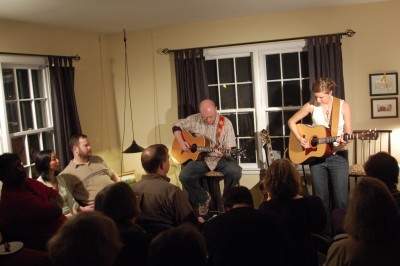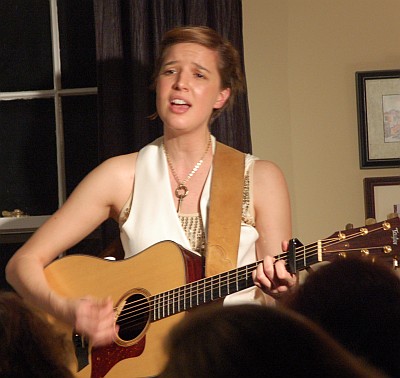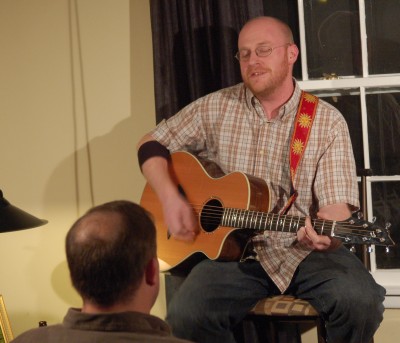 Mike performs one of his own songs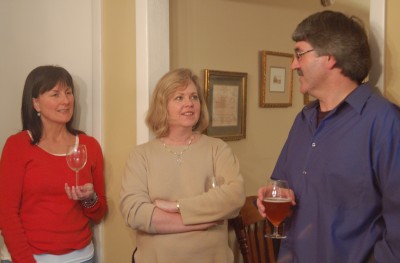 Dawn, Shelley and Ryan chat during the break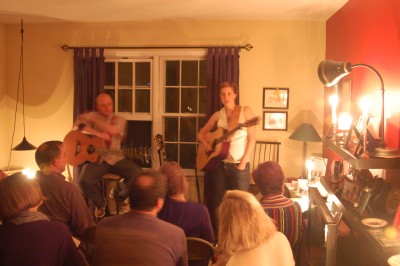 The night's concert fell on the evening of EarthHour...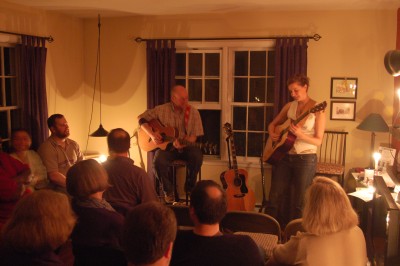 ...so we held the second set by candlelight!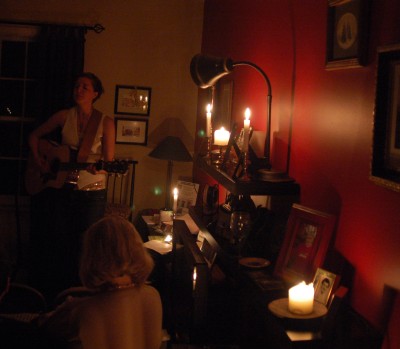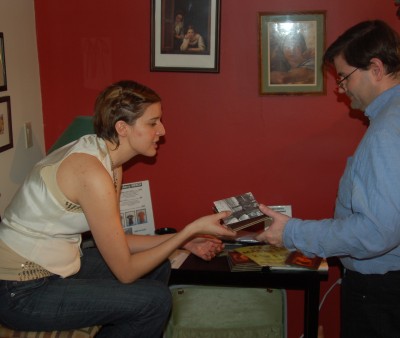 I think Paul's buying CDs he already owns!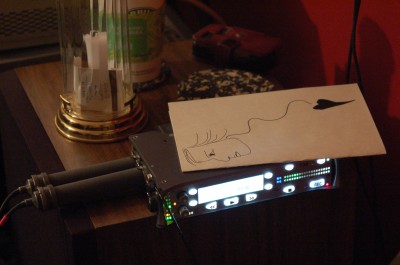 Kristin made up a beautiful program for the evening