Hosted by Susie and Andy Upton
You would not have known that Susie and Andy had never hosted a house concert before because their premiere show was absolutely perfect! Forty-five curious people, most of whom had never heard of Jen Chapin, came for an uncertain night of music hosted by their trusted friends. That trust was not betrayed.
Jen, together with Rosetta Trio—whose members are Stephan Crump, Jamie Fox and Liberty Ellman—were on a whirlwind tour of England and Scotland and held their final performance with Susie and Andy. And boy did Jen and the Boys perform! The night may have been cool and rainy but the music was hot and smooth and the crowd enthusiastic and appreciative. The band treated everyone to a wide range of Jen's original music both old and new, (for example Little Hours, Me Be Me, Gold, Ready, Election Day, NYC, etc.) as well as some of the cover songs Jen has made her own (Van Morrison's Into The Mystic, Stevie Wonder's You Haven't Done Nothin', David Bowie's Starman and Bruce Springsteen's Born In The USA). During every song bobbing heads and tapping feet could be seen and it ended with wild applause and whistles. You would have thought the house was filled with lifetime Jen Chapin fans.
I've hosted many house concerts over the past few years and I can honestly say that this show rivaled the best that has appeared at Concerts on Bonnie Branch. Being a part of this while on our honeymoon was an absolute treat for Carolyn and me. We met so many wonderful people and had the opportunity to get to know them and to introduce them to some of the best America has to offer. We truly cannot wait to return to Scotland and our new friends.
On behalf of Andy and Susie I want to thank everyone who came out to the show helping to make it the fantastic evening it was. Carolyn and I also want to thank you all for helping to make our Scottish honeymoon unforgettable; we felt warmth and friendship in abundance. And I personally want to thank you all for supporting independent musicians like Jen, Stephan, Jamie and Liberty, and encourage you to seek out other venues and house concerts that also support them. Together we can all keep the music thriving.
—Ryan Simmons & Carolyn Piccotti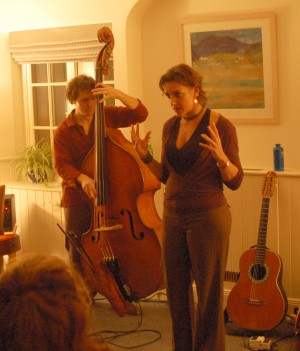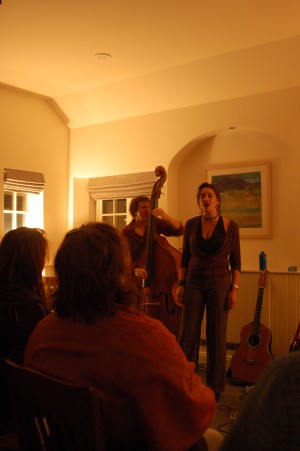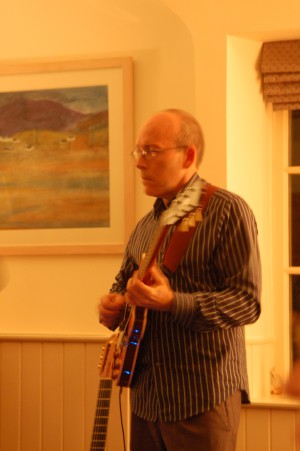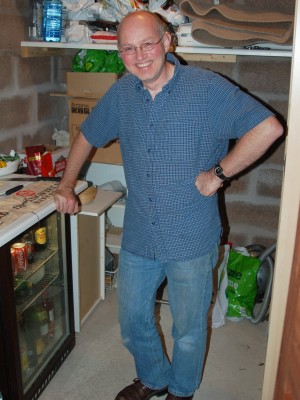 Andy serves up the drinks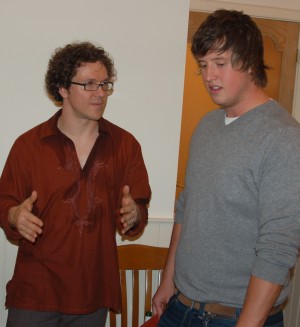 (2)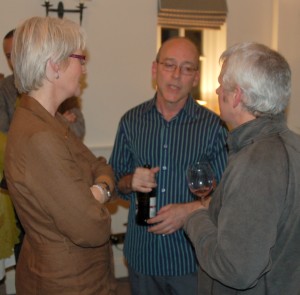 (4)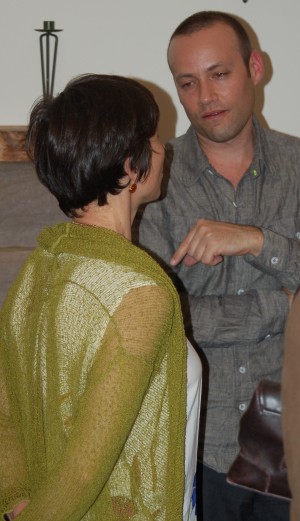 (7)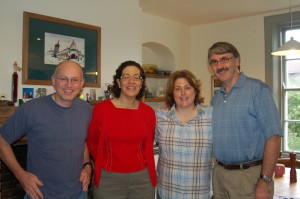 Andy, Carolyn, Susie and Ryan