On Sunday, September 21st, 2008
Concerts on Bonnie Branch
Presented
Season Five of Concerts on Bonnie Branch officially kicked off with our first-ever outdoor concert. Mother Nature was with us as the weather was sunny, dry and pleasant. The backdrop was our backyard and the accompanying chorus of crickets was often heard over the music. Fall didn't officially arrive until the 22nd, but this was about as perfect a fall day as one could ask for.
Add fantastic music and plenty of great food to the perfect weather and there wasn't much else you could ask for at a house concert!
Michelle played two solo sets to the largest crowd yet hosted on Bonnie Branch. Michelle was enthusiastically received by everyone. She was in the middle of a multi-state tour playing gigs just about every day. So having a warm and welcoming crowd was hopefully a bit more relaxing for her than some of the club gigs she was playing along the way.
A big Thank You goes out to Greg for helping build the stage and set up everything beforehand, as well as for recording the show for me. And also, a huge Thanks to Rod for providing the sound system for the evening! You meet some of the nicest people hosting these shows. We really appreciate all the help they gave us in making this show a huge success.
And of course, Thanks to everyone who came to the show! Without all of you, there wouldn't be any Concerts on Bonnie Branch!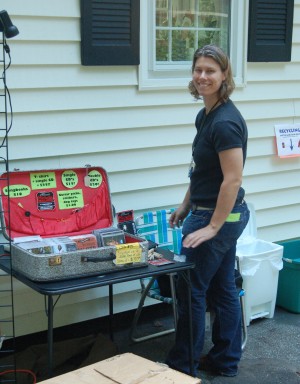 Michelle's tour manager Susan setting up the merchandise table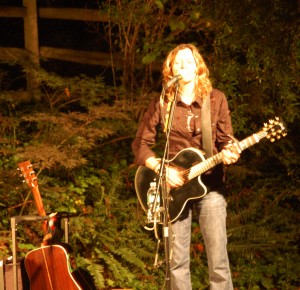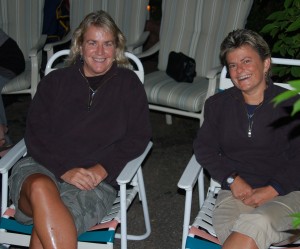 Lori & Kim enjoy the show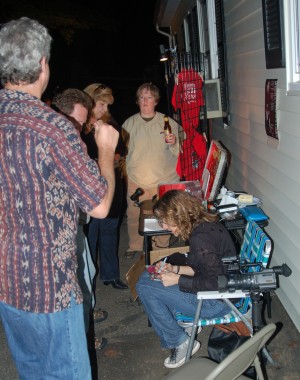 Michelle autographs a CD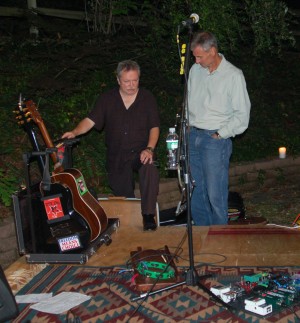 Rod and Gerry talk about the setup during the break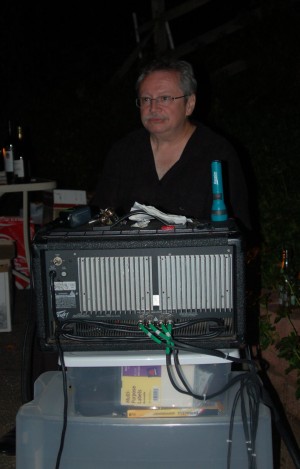 Rod at his sound board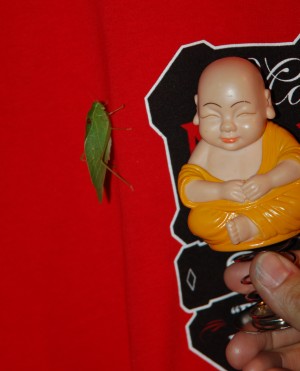 A katydid joins Buddha to enjoy the show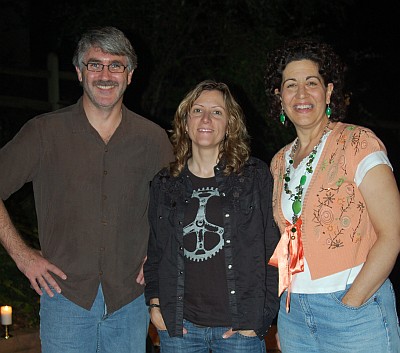 Ryan, Michelle and Carolyn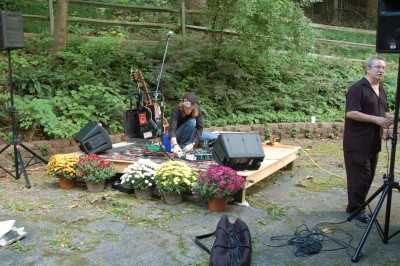 Rod gets the sound system ready while Michelle sets up her equipment on the stage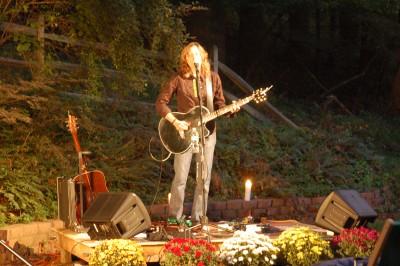 Michelle takes to the stage while there's still a little daylight left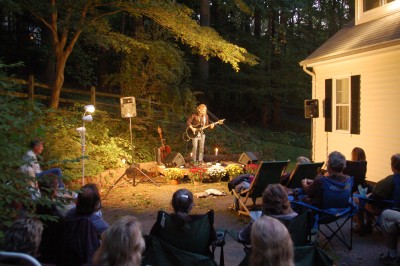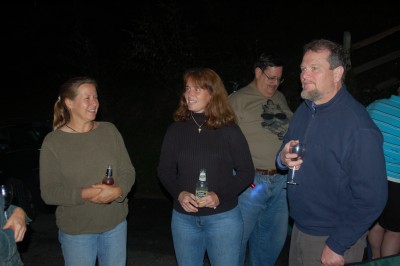 Bonnie Branch neighbors Tami, Raquel and Charlie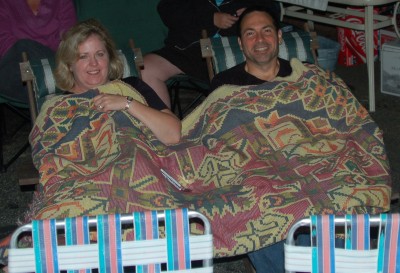 Shelley and Jeff stay warm during the show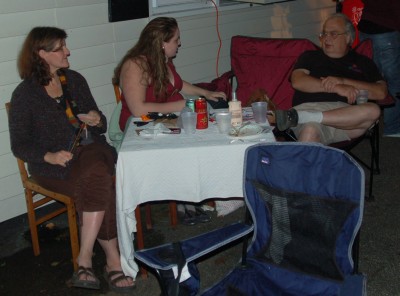 Myra, Meghan and Steve came prepared for the potluck supper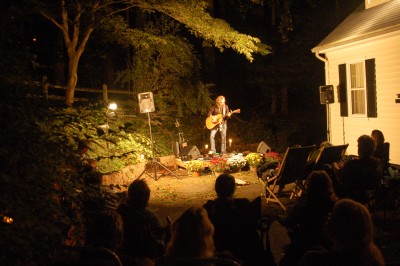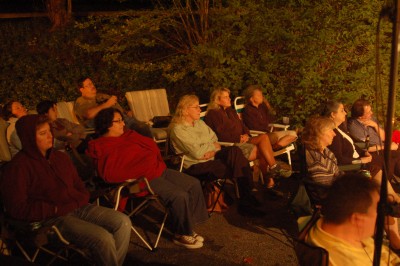 Over 45 people showed up for the show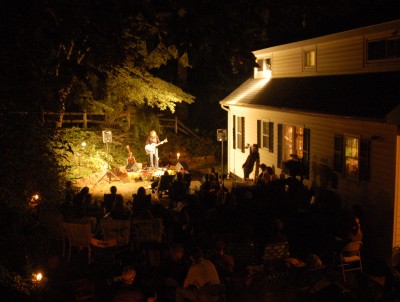 You can expect more shows outdoors in the future!